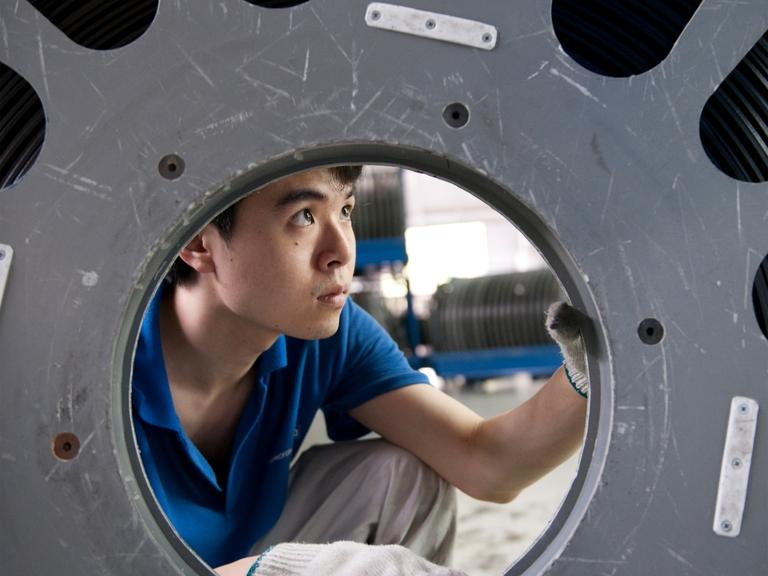 Meet our teams in Asia-Pacific
Our team
Around 500 employees, working throughout Asia-Pacific are responsible for this rapidly developing market. Our facilities here include three manufacturing plants (Suzhou, Hong Kong, and Singapore), and more than 15 sales offices in the region, including Australia, China, Japan, Singapore, South Korea, Taiwan,and New Zealand.
Philosophy
People are at the heart of our company. Qualified and well-motivated employees are vital to the success of the organization and we strive to maintain a family-oriented working culture, with employee benefits and extensive training opportunities for further personal and career development. Outside of the workplace, we care about the society and the environment. Our teams are working on reversing desertification in Alxa League in Inner Mongolia, protecting wetlands in Shenzhen, and tree plantings in Singapore.
Work
Our core know-how is the delivery of precision engineered plastic extrusion profiles to a range of industries. Spanning several fast-growing markets, the Asia-Pacific team offers exciting opportunities for career development in a variety of positions, including manufacturing, product development and sales.
Technoform provides a great platform for me to rapidly develop my skills and responsibility. Technoform always cares about what we are thinking and tries its best to train us to be professionals in the industry.
Exciting and challenging career development possibilities
People and family-oriented culture and working environment
Provision of training and constant professional development
Multi-cultural team with offices and colleagues across the region
Focus on environmental protection and sustainability