Who we are
Our business
As the market leader in a wide variety of sectors, Technoform has more than 45 factories and sales offices across Europe, America and Asia-Pacific, employing over 1,600 colleagues worldwide. Our expanding global presence offers highly rewarding career opportunities for dedicated professionals.
Family philosophy
Managed as a family-owned business by the second generation, a family philosophy underpins the entrepreneurial way that we think and act. Values, such as trust and individual responsibility that make a family strong, are also key to the success of our company.
Exciting opportunities
Our core know-how is in the field of precision plastic extrusion, where we develop innovative solutions for a broad variety of industries and markets. From sales to manufacturing, we offer motivated professionals attractive opportunities in a variety of positions as part of a diverse, international team.
Training and benefits
Ensuring continuous professional development is a key priority. To help our employees stay ahead of the game, we offer all employees access to professional training courses and qualifications and deliver several internal programs for development and international exchange.
A global company with international opportunities
Constantly innovating to deliver market leading solutions
A people-oriented, family-run business
Rewards entrepreneurial spirit and thinking
Opportunities for further professional development through training
Potential for international exchange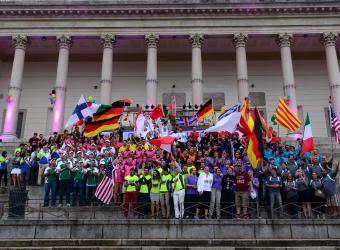 Technoform around the world
With offices and manufacturing sites across the globe, we offer challenging and rewarding career opportunities to dedicated professionals. Our entrepreneurial teams in Europe, America and Asia-Pacific all focus on delivering innovative, market-leading solutions in their respective markets.
Find out more