Product development and rapid profiling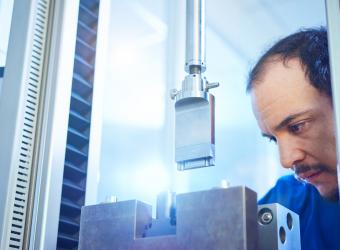 Global knowledge, local collaboration, high quality
We rise to your challenges. This often means finding an individual solution to meet your specific requirements, combining our learnings gathered from five decades of collaboration across the globe. With our high-end extrusion process, we can ensure extremely fast production of sample profiles with serial production quality.
Knowledge to keep us relevant
Knowledge is valuable, but in order to always develop the best solutions, our knowledge has to stay up to date. As well as our internal knowledge sharing, we collaborate with universities and external laboratories — making sure that the latest insights are incorporated directly into our development and applied in our extrusion.
We believe that only practical application can really show whether or not an idea works. Combined with our high-end extrusion process, our test can be carried out before the tools for serial production are manufactured.
Concrete proof, lightning fast
Imagine this: we can exactly calculate the thermal and mechanical behavior of our profiles in window systems, meaning we know how to solve your challenges. We call this development assurance: we detect the need for optimization at an early stage, greatly reducing the potential for errors further down the line. In short: test our solutions quickly and at low cost—prove for yourself that we can provide you with profiles that meet your needs and expectations.
Going the extra mile...
Because out-of-the-box challenges call for beyond-the-norm service. Whilst we offer a wide range of standard profiles for particular industries such as insulating glass, windows, doors, and facades, our biggest strength lies in reacting and solving the hardest of puzzles in the most demanding of circumstances.
...without compromise
If you have a need that cannot be met with standard solutions, we do not compromise on the quality of our product. For specific geometries and proportions, we will build customer-specific tools that produce the precise profile you need to fit your requirements to the smallest detail. Our consultation and evaluations are conducted exclusively by our sales engineers to ensure we capture your every need and work from solid foundations.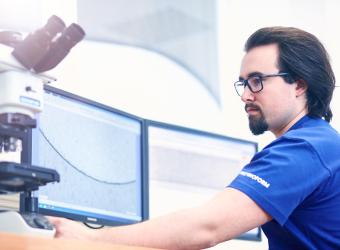 Pushing the boundaries of possibility
Through years of research and testing, we can process compound materials that revolutionize the way industries approach problem solving. Combining different materials with polymers can yield a surprising number of mechanical and material properties whose potential is virtually unlimited—across sectors, our materials form part of outstanding solutions, developed in collaboration with you.
Innovation in plastics
We process compounds with short or long fibers of various materials such as glass, carbon, or minerals—even with high filler content. In combination with a variety of different base polymers, outstanding material properties are possible, including electrically conductive or thermally conductive plastics, plastic profiles with micro-hollow chambers, or high-strength plastic profiles—the choice of modifications is close to infinite. On request, we also organize workshops with our customers. As a result, we can jointly develop customized products and address challenges using our high-end extrusion process.
Product development & rapid profiling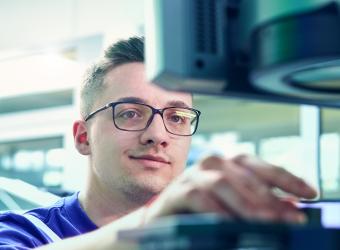 Meeting the challenges of tomorrow, today
Our mission is to understand problems and develop solutions to challenges, even before our customers ask for them. We recognize the value of investing time: time for our customers today, but also time for future customers, in the search for tomorrow's most valuable innovations.
Product development and rapid profiling
Our systematic innovation process allows us to predict solutions to future challenges, as well as imagine entirely new application areas for extruded plastic profiles. We derive specifications for new product developments from our demand and market analyses. On this basis, we continuously and systematically develop innovations in our company, independent of the customer. In doing so, we concentrate on sophisticated products with future potentials in which we can apply our core competencies in the extrusion of plastics.
Continuous monitoring of the market, target-oriented trend analysis as well as forecasts prior to development are parts of this process structure. Ideation is initiated in interdisciplinary teams via targeted questions concerning specific issues. Following the process structure, initial ideas are thoroughly scrutinized and rated for their feasibility. The result is the development of an innovation. This method pursues a number of objectives that are often neglected in classic development processes. This also includes continuous quality improvement in the production process itself.
The core of our innovation management is a process structure developed on the basis of the "Stage-Gate" model by Robert G. Cooper, in which all details of ideation are defined in terms of time and subject matter. Six closely defined action and filter stages make it possible to detect ideas at an early stage, evaluate them faster, to focus on them, and to finally ready them for implementation.