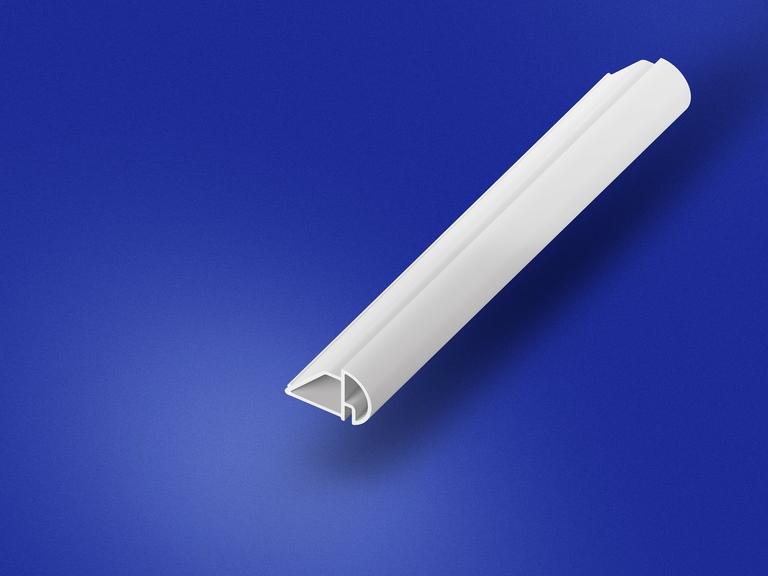 Passenger Service Unit Rail Covers
High-end extrusion method
Certain plastics, among them polyetherimide (PEI), can be incredibly hard to process. Our high-end extrusion process enables the reliable processing of this aviation industry-approved material and the production of high-quality profiles.
Flame-resistant
Inherently flame-resistant with slight smoke formation, the high-performance thermoplastic polyetherimide meets aviation safety standards and is ideally suited to use for components in an aircraft cabin. Its high strength can be increased even further with the addition of reinforcement fibers to offer a tough and durable solution.
Quality finish
Benefit from a high-end extrusion method which allows for the production of the most precise geometries, with the slightest tolerances and an incredibly smooth, quality finish. Our plastic profiles can be custom made to your individual wishes and requirements for an exact, tailor-made solution.
Plastic profiles for overhead compartments
While passenger service units, the visible part of an overhead compartment in an aircraft, may look simple, they have complex requirements in terms of safety and functionality.
Made from industry-approved PEI, our high-precision method enables the reliable extrusion of this hard-to-process plastic. The result: an inherently flame-resistant profile with high stability. Made to precise geometries with the slightest tolerances and an excellent surface finish, our plastic profiles are ideally suited for use in an aircraft cabin environment.
Materials for passenger service unit rails