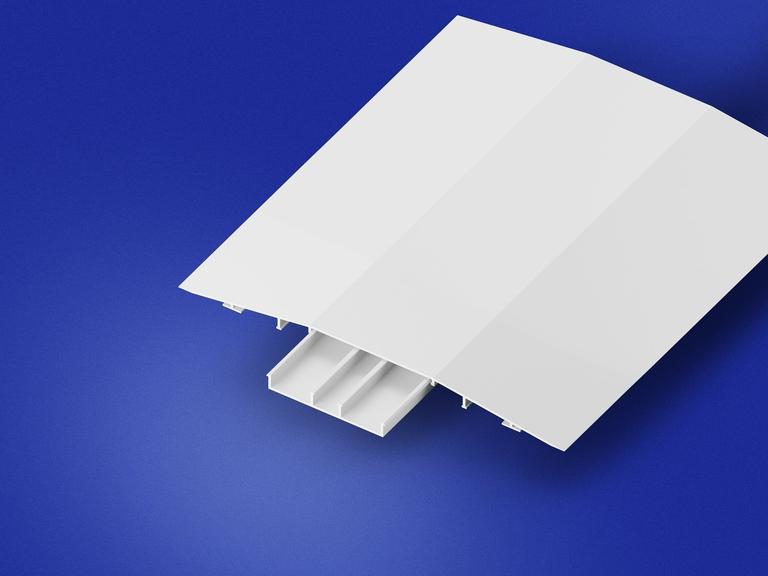 Safely stowing aircraft cables
Safe, tidy solution
While cables are an essential part of modern aviation, keeping them well hidden in the cabin is an important safety and aesthetic consideration. Cable ducts help ensure that aircraft cables are safely stowed away for passenger and crew safety onboard.
Robust, flame-retardant fittings
Many of the aviation cables run beneath the gangway itself. Cable ducts therefore need to be robust and tread resistant to withstand heavy use, while meeting strict fire protection standards in the aviation sector. Our plastic cable ducts, made from a flame-retardant material, offer a strong solution to meet these demands.
Ease of installation and maintenance
The two-part cable ducts feature a rectangular guide element for the cables and a flattened cover that enables trip-proof installation in the gangway section. Repair and cleaning work can be easily carried out by clipping the cover on and off, and the dimensionally stable plastic is made to last even when installing and uninstalling the cable duct repeatedly.
Aircraft cable ducts
With so much complex electronics and technology onboard, the average modern aircraft requires between 70 to 300 miles of wire. To ensure the safety of both passengers and crew, it is imperative that these aviation cables be securely stowed away. That's a lot of cable management, and weight is a crucial factor in aviation. Using strong but lightweight plastics is an ideal way to ensure weight is kept to a minimum while cables are organized and out of harm's way.
Plastic cable ducts, made from the flame-retardant and robust Polyamide 12 offer a hard-wearing solution that meets stringent aviation sector fire protection requirements. Designed for underfloor installation in the cabin gangway, the plastic cable duct is divided in two parts: one is the rectangular guide element for the cables, the other part consists of a flattened cover that enables trip-proof installation. Clipping the part on and off allows for ease of access for regular repair and cleaning work.