Plastic profiles for smooth sailing
Going the extra (nautical) mile
High-strength, corrosion-resistant profiles for long-lasting performance
Lightweight solutions up to 60 % lighter than metal
High-precision extrusion method to meet highest mechanical demands
Production of small lot sizes and custom profiles
Corrosion-resistance on the high seas
Preventing corrosion is a major challenge for the marine industry. First proved in the leisure sector, corrosion-resistant plastic materials are now used in large assemblies such as hulls, rudder blades and superstructures. Today, high-performance plastics are used for tasks that, until recently, were reserved for metal components.
In yacht construction, for example, our innovative plastic profiles with special property combinations have been used to produce lightweight, high-strength and corrosion-resistant profiles, which are flame-resistant, a vital characteristic in safe shipping. Using plastics instead of metal can reduce weight by up to 60 % while meeting the rigorous demands of the shipbuilding industry in terms of standards and fire safety requirements. Our high-strength plastic profiles are fully customizable and ideally suited to the repair of highly stressed sections, such as ship decks and cargo spaces.
Solutions for the marine industry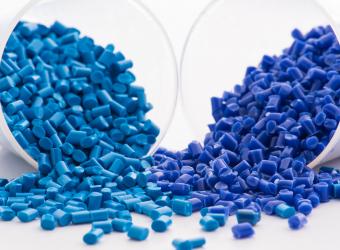 Materials for the marine industry
Corrosion-free, high-performance plastics for shipbuilding and repair. See the materials that make our shipping solutions possible.
Learn more