Lightweight, efficient vehicle profiles
Lightweight profiles
The lighter a vehicle, the further it can travel. Often weighing half as much as metal components, our lightweight plastic profiles help to make vehicles more efficient and are an essential factor when it comes to constructing the cars of the future.
Stable and thermally resistant
Especially when used in the engine compartment, the stability and thermal resistance of components is crucial. Our high-quality thermoplastics provide a durable, heat-resistant solution with a high degree of corrosion resistance and thermal conductivity when used within the battery section.
High-precision process for a perfect fit
Custom-made profiles for your individual requirements. Following a high-end extrusion process, we create the desired profile with the assistance of robots: cutting, drilling, punching and any additional customization is carried out with precision and care. Our finished profiles meet established quality criteria and standards such as APQP, PPAP and the GM standard for optimal performance and added peace of mind.
Versatile finishing options for smooth sliding and great optics
Whether it's an extremely smooth metal look or a grained wood effect finish, with a range of versatile finishing options, the appearance of our plastic profiles can be tailored accordingly. And, with an optimized varnishing process, the profiles enjoy a durable, hard-wearing finish. The smooth surface resulting from our special extrusion means excellent sliding ability for example in sunroof blinds.
Driving the automotive industry forward
The future is electric. As more vehicle manufacturers turn their attentions to electrically powered cars, the trend is to make vehicles lighter for maximum efficiency. Using lightweight, plastic profiles instead of heavier metal components can help manufacturers to gain a competitive edge. These materials must be corrosion-resistant, match their surround materials and reduce maintenance needs.
Made from high-performance materials, our plastic vehicle profiles offer an extremely reliable alternative that can meet the toughest performance demands in terms of stability and resistance to keep your vehicles running efficiently for longer. Our plastic mixtures can reduce odour formation, noise levels, and are expandable and flexible — adapted to the behaviour of surrounding components. Fully customizable, our high-precision profiles can be made to your individual requirements and in the finish you desire.
Solutions for the automotive industry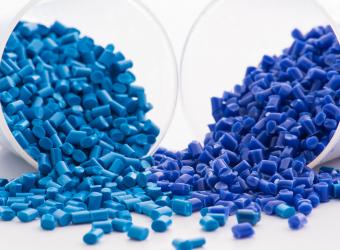 Materials for the Automotive Industry
Lightweight, high-precision profiles for optimum performance. See the materials that make our automotive solutions possible.
Learn more