Specific solutions for windows, doors, and facades
Innovating to overcome particular challenges
Sometimes, markets and applications call for very particular solutions. We are passionate about problem solving, and put our minds to even the most specific of challenges to deliver you the quality you expect in the form that you need it. Whether that is complying with particular regulatory requirements, innovations to overcome temperature phenomena, or devising methods for complex application, we engage with you to isolate and address the challenge at hand.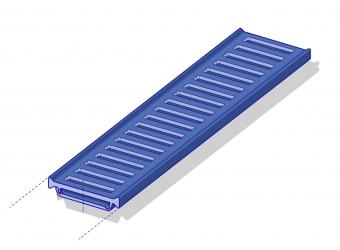 Anti bi-metal
The so-called bi-metallic effect occurs when there is a large difference in temperature between the inner and outer frame of a door (e.g. through intense sunlight). The outer frame expands and can cause distortion of the door and locking difficulties. Our solution allows the outer frame to expand without affect the fit of the inner frame, meaning it continues function as normal. Easily replaced, this addition comes pre-installed, meaning there is no change to the process on your side.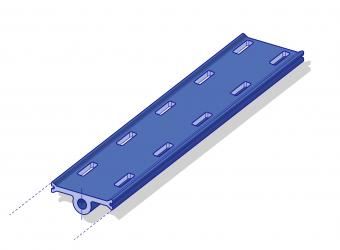 Drainage
French NF P24-301 regulation stipulates that windows must have drainage holes for water to filter through the profiles. By supplying profiles with drainage holes means that fabricators do not need to drill these holes themselves, thereby adding value to the product they sell.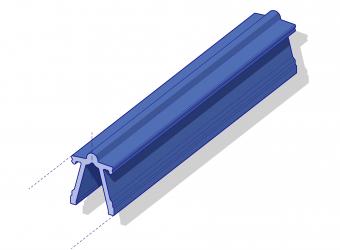 Solutions for sliding windows and doors
Sliding windows and doors are a common choice in modern buildings placing emphasis on a balance between aesthetics and functionality. Preserving thermal optimization whilst maximizing visual minimalism and mechanical functionality is a complex challenge. In order to achieve this, our profiles are produced to tight tolerances with exact contours and geometry, and also have an optimally smooth surface to allow friction-free movement. We have several different profiles for sliding windows and doors in our standard profiles catalogue.
Materials for specific solutions
Other solutions for windows, doors and facades