Highly stable thermoplastics allow new applications
Fully customizable and adaptable for individual projects
Helps improve building efficiency and meet industry standards
Easy to recycle for a sustainable solution
Sturdy profiles for the construction sector
The construction industry is a demanding sector, requiring durable and sturdy materials and components. Widely used in the building sector as thermally insulating components, the possibilities for innovative plastics are endless. Our high-end extrusion process enables the integration of the most varied of functions in the plastic components to suit individual applications and requirements, and improve efficiency.
High tech components made of technical plastics integrated in the construction systems allow new applications that, just a few years ago, were unthinkable. Our high-end extrusion method enables geometries with minimal tolerances of ±0.05 mm, achieving ultra-smooth surfaces for guaranteed precision, accurate fit and observance of extremely precise specifications to suit your every need and requirement.
Solutions for the building industry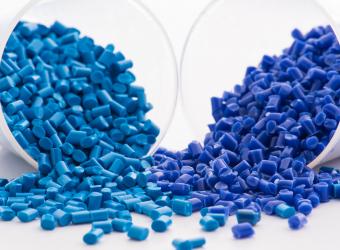 Materials for the building industry
Fully customizable profiles that allow for the integration of additional functions. See the materials that make our building industry solutions possible.
Learn more