Intelligent Glass Solutions releases it's Autumn 2019 Issue: Women Shaping our World
London, England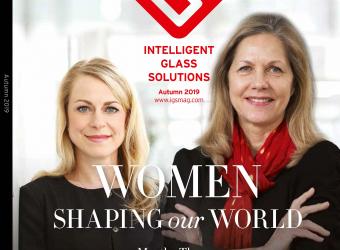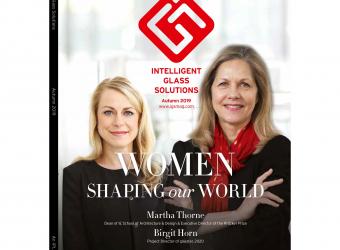 Intelligent Glass Solutions is one of the leading magazines in the glass industry, with the latest news, technologies and developments in the architectural glass and facade design and construction fields. The magazine is based in London and reaches an international audiences with subscribers in over 145 countries.
The Autumn 2019 issue features a number of the world's foremost figures in the architectural glass and facade engineering industries.
The editorial contributors in this issue also happen to all be female...power players in a global industry that has historically been heavily male dominated.
These women are at the forefront of a revolution in design, technology, architecture and engineering.
Read the Autumn 2019 issue here
Some contributors and their content include:
This is a Man's World | Miriam White, BSW Land and Property
Miriam White explains that women engineers have always been essential
Quality time with Birgit Horn | Glasstec Messe Düsseldorf GmbH
We learn what makes glasstec the FIRST date we put in our diaries every 2 years
Analysing the status of glass | Emilie Develle, Guardian Glass
Emilie Develle discusses the complexities of glass, a material used in abundance, but often misunderstood
I have never been a man | Agnes Koltay, Koltay Facades
Agnes Koltay shares her story and experience of working in construction
Spec the edge | Dr. Helen Sanders, Technoform
Dr. Helen Sanders makes clear why the U-factor is key in hot climates as well as cold climates
Facades for Everyone | Becci Taylor, ARUP
An absorbing article by Becci Taylor of ARUP that says façade design shapes the future of our cities
Laminated glass comes of age | Valerie Block, Kuraray
Valerie Block was born into a glass laminating family. Like a lamp that shines in the darkness she can see where the industry is going. Pay attention when her lips move.
Tottenham Hotspur Stadium | Anna Wendt, BuroHappold
Learn how the new generation of façades create identity, atmosphere and improves performance from this expose by Anna Wendt of Buro Happold
Read the full Autumn 2019 issue here.