Performance boost for fire safety glass with our warm edge solution
Technoform's warm edge spacer combines high thermal efficiency with fire resistance
The SP14's hybrid construction of precision- engineered polypropylene and steel has superior thermal properties, while the steel co-extruded into the spacer ensures structural stability and durability in fire situations.
Thermal upgrade provides safety glass manufacturer with an edge in the market
Technoform supported the entire process from requirements gathering through feasibility analysis and testing to market launch in close and trusting cooperation alongside Pyroguard within their fire resistant glazing system.
Warm edge spacers become key feature for energy efficiency of fire resistant glazings
Warm edge spacers can help buildings meet the  requirements of UK's building regulations, Part L (energy performance) and Part B (fire safety), improving environmental performance and safety records.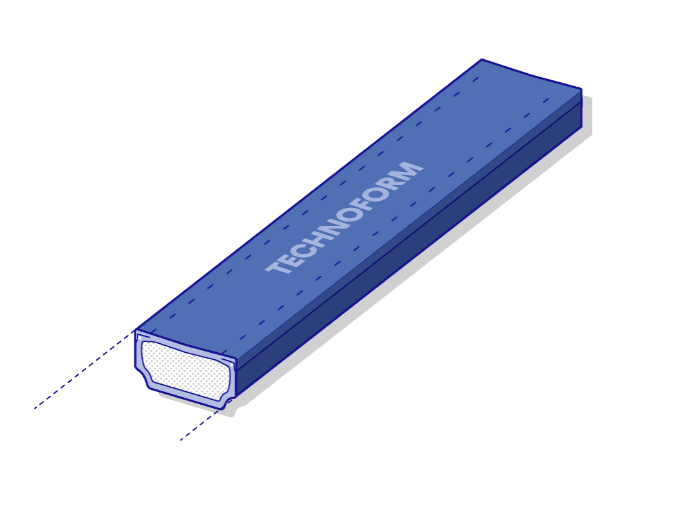 "Our partnership with Technoform has enabled us to now bring 
improved thermal performance to the fire safety glass sector,
combining safety with sustainability."*
* Quotes by Andy Lake, Sales Director UK & IRE at Pyroguard