Carbon counting: why embodied carbon matters - August blog post
Twinsburg, Ohio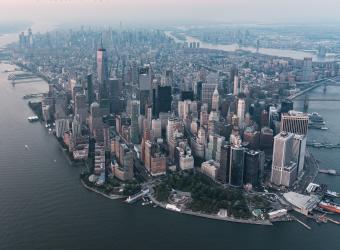 Blog by Helen Sanders, Ph.D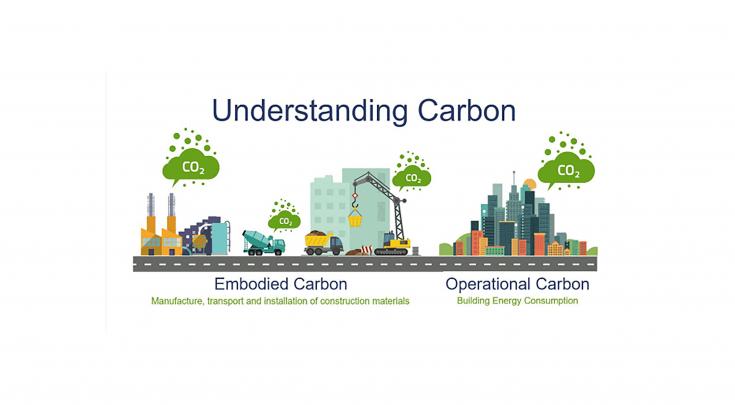 Understanding carbon; image by: Stacy Smedley/Skanska
The title of this blog is unabashedly borrowed from one of the truly excellent panel discussions at the Façade Tectonics Institute's (FTI) forum event in Seattle in July. As ever at FTI events, the quality and depth of dialogue on façade topics was second to none. The carbon counting panel, moderated by Kate Simonen from the University of Washington's Carbon Leadership Forum, and including panelists Stacy Smedley from Skanska, Kjell Anderson from LMN Architects and Mic Patterson, co-founder of FTI, rang alarm bells and compelled me to dig deeper into this topic area to understand potential ramifications for the planet and our industry.
Operational vs Embodied Carbon
Until now, the thinking has been that the amount of carbon emitted during the operational lifetime of a building (operational carbon) far outweighed the carbon emitted during the manufacturing of the building's materials and in its construction (often referred to as embodied carbon).
That has very appropriately created a focus primarily on improving the energy efficiency of buildings, and not on reducing the impacts caused by constructing the building in the first place. According to Simonen, the balance between the two is changing. With the improvement in energy efficiency of buildings, and the "cleaning" of our electric grids through the increasing use of renewable energy, the carbon emissions related to constructing buildings is becoming more significant.
As an example, at the FTI forum Smedley illustrated that, for a Seattle mid-rise building, a whopping 84% of the greenhouse gas (GHG) emissions over a 50-year operational period were derived from building materials and construction. Much of that has to do with the fact that Washington State's electric grid is dominated (71%) by abundant hydro-electric power, and presumably many of the materials used were made elsewhere...to continue reading click here.
(the full blog, as well as previous posts, are hosted on usglassmag.com)