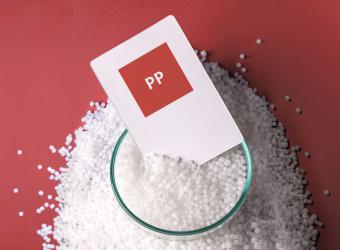 Polypropylene (PP) for warm edge solutions
High-performance polypropylene has been used to create millions of meters of spacers over many years
Offers very good UV-stability for a long-lasting solution that can withstand exposure to UV light
Low lambda-value for excellent insulating properties.
Flexible and bendable to suit custom spacer requirements
An everyday hero
The universal standard plastic polypropylene, with its balanced properties, is used in many sectors, including insulating windows, doors, and facades. Can be filled with mineral filling materials such as glass fibers, significantly expanding the potential spectrum of its mechanical properties such as stiffness and application temperature.
Flexibility, stability and resistance
Polypropylene offers great resistance, including exposure to UV light. The highest application temperature of polypropylene is 100 to 110 °C, and the crystallite melting range is between 160 to 165 °C. These temperatures can be influenced by specifically selecting polypropylene types. PP can therefore withstand higher temperatures than polyethylene (PE), as well as being harder and more solid.
Almost limitless applications
With its flexible and bendable properties, PP is suited to a range of applications, including custom spacer requirements. If your project could benefit from polypropylene, we will work with you to realize it—we can produce just about any kind of plastic profile to fit your needs.
Solutions with polypropylene