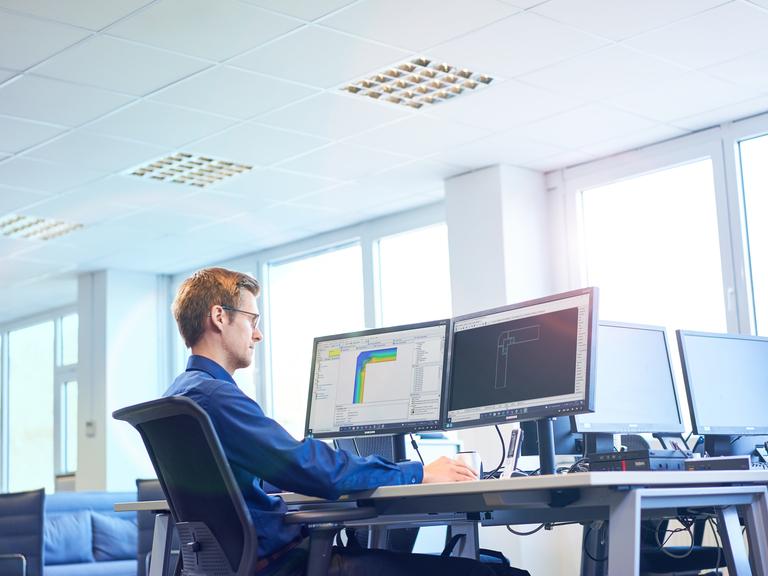 Casing construction for airhandling units:
What is your position in the competition?
Get your offer now
The design of the casing is a key factor when it comes to the energy balance of ventilation and air-conditioning systems. This is where it is decided whether currently required standards can be met - or not. 
We would like to share our know-how in the field of thermal analysis and the design of thermally optimized construction elements with you. Our analysis to determine optimization potentials of your casing design considers thermal and mechanical aspects of your current design, offers a comparison to the casing designs of your competitors and gives specific approaches to improve the design and thus your position in the competition.
Thermal analysis of the frame construction
Based on the CAD data you provide, we standardize your frame design to a standard width of 50 mm to ensure comparability with the competition. On this basis, a thermal analysis of the edge area is carried out in which the heat transfers and the heat flows at a temperature difference of 20°C are shown. This reveals, among other factors, possible weak points in your casing design. In addition, the heat loss and the risk of condensation are determined. Furthermore, the mechanical stability is examined on the basis of the displacement at a linear load of 1000 N/m, following the standard DIN EN 1886, chapter 5. The thermal and mechanical investigations are based on FEM calculations.
Benchmarking to the competition
Based on the collected data, the thermal efficiency of your current casing system is compared with the competition. Twenty casing designs from well-known AHU manufacturers are included in our analysis.
Identification of potential for improvement
Individual optimization suggestions will be developed for you, which can increase the thermal efficiency of your casing system and reduce the risk of condensation. Both mechanical stability and the cost aspect are taken into account.
Handing over the results
The final report is sent to you in digital form as a PDF. After that, we will be happy to explain the results to you in a personal meeting or via video conference.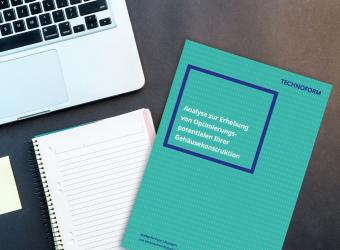 Request a quote for your analysis now
If you would like Technoform to perform the thermal analysis of your frame construction, please use the link below to contact us by e-mail.
You will then receive your personal offer immediately.
Click here to request the offer.