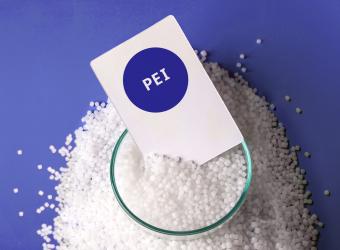 Polyetherimide (PEI)
Thanks to its attractive price-performance ratio and high-temperature resistance of up to 200 °C (392 °F) in the short term, 170 °C (338 °F) long-term, this amorphous high-performance thermoplastic is growing in popularity
Offering outstanding flowability, PEI is easy to extrude and can be moulded into almost any shape
Its excellent chemical resistance and stability makes it especially suited for the production of housing profiles for technical applications
Flexible and temperature-resistant
Polyetherimide offers high elasticity with good viscosity and creep rupture strength. With a flexural modulus of approximately 3000 MPa at room temperature, unfilled PEI is ideally suited as a construction material. Outstandingly resistant to stress cracking and non-flammable by nature, it meets industry standards as being self-extinguishing (V-0 according to UL94) and doesn't produce toxic fumes if burned.
Excellent chemical resistance
This high-performance plastic is highly hydrolysis-resistant and dimensionally stable. With low moisture absorption it demonstrates good resistance to many chemicals, for example fully halogenated hydrocarbons, alcohol and aqueous solutions. The electrical properties of polyetherimide, such as resistance, are constantly at a good level across a wide temperature range.
Great value for money
Polyetherimide's versatility and good price-performance ratio makes it an attractive material for use in a wide range of industries and projects. Especially suited for housings and technical applications, it is popular in the production of carburettor parts, brake cylinder covers, ball bearings, high-voltage circuit breaker housings, cogged wheels and fluid pipes in the automotive, the aviation or medicine industries—many types of PEI comply with FDA guidelines.
Solutions with polyetherimide