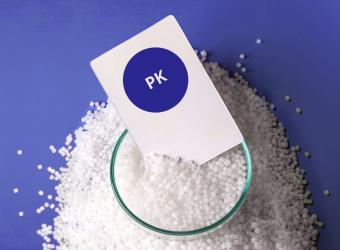 Polyketone (PK)
Polyketone offers outstanding mechanical properties, including good wear resistance, excellent resistance to chemicals, viscosity, impact and abrasion resistance
Used in applications requiring high levels of wear resistance, including precision profiles for the mechanical engineering, aerospace, automotive shipbuilding industries
High viscosity
Highly elastic, polyketones can be reversibly shaped. When combined with glass fibers, a product with extremely low creep tendency and good tribological properties is created, offering a good friction coefficient. Demonstrating low wear tendencies, fiberglass variants can compete with many tribologically modified systems.
High wearing resistance
With 1500 MPa, the stiffness of unmodified PK is on the same level as that of PA12 and it is also resistant to light acids. PK offers a high barrier effect against many low-molecular media such as oxygen or fuel and low water absorption (less than 0.5 % in a normal climate), meaning that it retains its mechanical properties. The long-term application temperature of PK is between -40 °C and 100 °C, briefly up to 150 °C. Its melting point is 220 °C.
High-precision profiles
Polyketones are the perfect answer when a reliable, hard-wearing solution is needed. It is frequently used in the production of cog wheels, bearings, cams, seals, handles or various pump components. Our high-end extrusion method enables the production of highly accurate profiles, especially suited to precision engineering, mechanical engineering and the aerospace, automotive and shipbuilding industries.
Solutions with polyketone