Insights & Inspirations by Helen Sanders: The Building Sector is Not 'On Track' December blog as posted on USGlass Magazine
Twinsburg, Ohio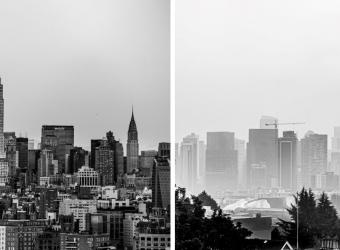 Blog by Helen Sanders, Ph.D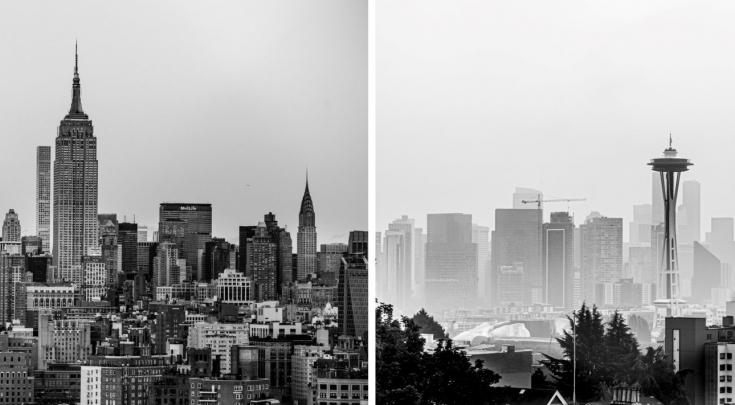 New York and Washington states have been singled out by the UNEP GSR for leading the way in restructuring the building sector for decarbonization. Credit: Photos by Michael Discenza (Left), Patricia Zavala (right) on Unsplash.
"We are on a highway to climate hell, with our foot still on the accelerator," warned United Nations Secretary-General António Guterres in his remarks at the opening of COP27 in Egypt in November. At the same time, the U.N. Environmental Programme (UNEP) issued its 2022 Global Status Report (GSR) for Buildings and Construction, concluding that, globally, the construction sector remains "not on track" to achieve the decarbonization transition needed to contain global temperature rise and "is not making the deep systemic changes needed to get on that path."
This month, we dive into the data presented, the progress highlighted in North America and the opportunities that remain for structural change toward building sector decarbonization. Continue reading here, for all previous blogs visit usglassmag.com.