Carbon Counting: Part 2 – A driver for US sourced aluminum? September blog post
Twinsburg, Ohio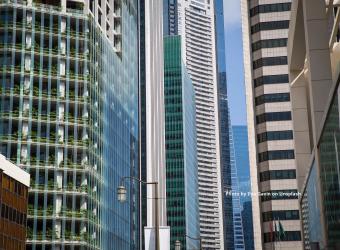 Blog by Helen Sanders, Ph.D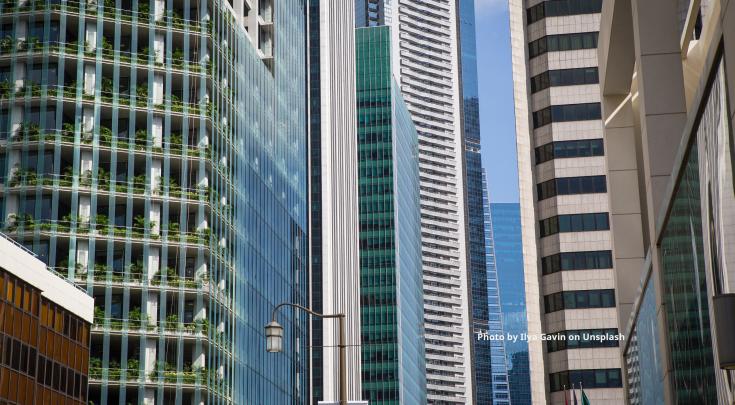 In recent years, the design community has been asking for "upfront carbon emissions" (a.k.a "embodied carbon") information for building products through environmental product declarations (EPDs). EPDs have become a cornerstone of the Materials and Resources credit category of the U.S. Green Building Council's LEED certification program since version 4 launched in 2013. Until now, just having an EPD was enough. We knew the time would come when decisions would be made based on the actual numbers in the EPD and that the greenhouse gas (GHG) emissions caused by the manufacture of competitive products would eventually be compared. And it looks like the time is now.
Last month's blog focused on the reasons why reducing "upfront carbon emissions" from building materials is a priority in building design. These emissions are already in the earth's atmosphere contributing to global warming long before the certificate of occupancy is issued. They are locked-in, unchangeable from day one, comprising 11% of GHG emissions globally.
Carbon-based decision making for building materials
At the Façade Tectonics Institute's (FTI) forum in Seattle in July, Kate Simonen from the University of Washington's Carbon Leadership Forum introduced a new tool: The embodied carbon in construction calculator (EC3). The EC3 tool was co-developed with Skanska – one of the largest development companies in the U.S.– and has already been adopted by Microsoft. It is designed to compare "upfront" carbon emissions of competitive building products and facilitate design teams making material selections that minimize the global warming impact of their buildings. Stacy Smedley, from Skanska, stated that Skanska is already making specification decisions based on embodied carbon and encouraged others to do so.
As expected, products like steel, aluminum, concrete and glass are getting a lot of attention because of the energy intensity of their production processes. But, do products with high embodied energy always have high embodied carbon? The answer is no. Not if the energy used for processing them comes from renewable energy (non-carbon emitting) sources.
Smedley gave a structural steel product choice example, where the clear winner was the product manufactured in Washington state. This is because of Washington's hydropower dominated electric grid, which results in much fewer carbon emissions for the same energy use. Smedley also compared carbon data from the published EPDs of two different aluminum curtainwalls, where one system had approximately 40% higher carbon emissions than the other.
According to Smedley, products manufactured in states with cleaner electric grids are at a distinct competitive advantage. This has interesting implications for siting of new manufacturing facilities. Locating in a state with a cleaner power grid may become more attractive than tax incentives from competing locations...to continue reading click here.
(the full blog, as well as previous posts, are hosted on usglassmag.com)