Changing the Economics of Façade Retrofits in NYC - Sept blog
Twinsburg, OH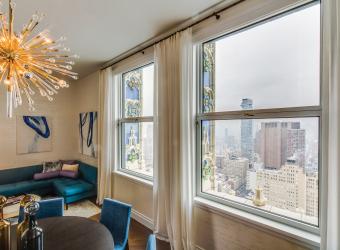 Blog by Helen Sanders, Ph.D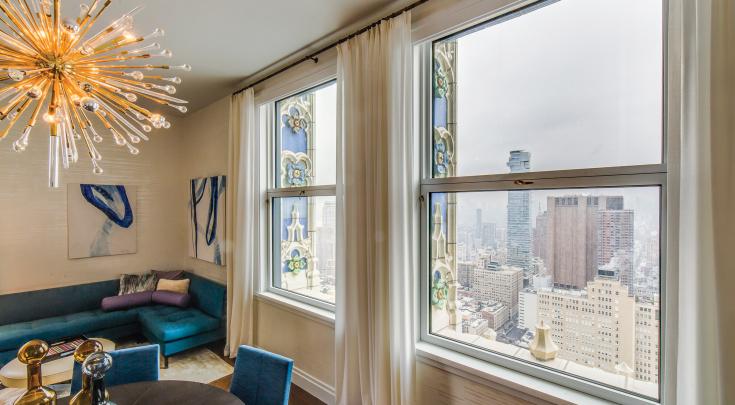 The iconic Woolworth Building in NYC is an example of a successful historical building envelope renovation. With the assistance of Apogee Building Retrofit, the building underwent a full window retrofit using Wausau Window and Wall Systems' 425i INvent series simulated double-hung projected high performance thermally broken windows. The renovation maintained the historical aesthetic, while delivering expansive views of the city as well as significantly improved thermal comfort and energy efficiency to the occupants.
According to Urban Green, New York City's (NYC) chapter of the U.S. Green Building Council, NYC's Local Law 97 (LL97) is "the most ambitious climate legislation for buildings enacted by any city anywhere in the world."
LL97 was a topic of one of the presentations at the Façade Tectonics Institute's (FTI's) World Congress by Stefanie Schober and Emma Reif of Thornton Tomasetti. I wrote about LL97 and its potential impact in previous blogs in May and June of last year when it was first introduced, and following Mayor Di Blasio's notorious comments about banning all glass skyscrapers. Now that the dust has settled, I wanted to hear feedback from the design community. So last week, I followed up with Schober and some other NYC-based FTI members – Erik Olsen, FTI board member and principal at Transsolar; Gabriel Brainard, professor at Columbia University Graduate School of Architecture; and John Neary, senior associate at HOK – to talk more about the implications this legislation and retrofit strategies.
Three impactful components
According to Olsen, the reason why LL97 is so ambitious is that it brings together three highly impactful components: 
It impacts the largest city in the U.S.
It impacts existing buildings. It applies to all buildings over 25,000 feet (with some exceptions) amounting to 60% of all NYC's building area or 3.15 million square feet, according to Urban Green.
It is outcome-based. That is, you must prove that what you built performs to a target and continues to perform that way through its life. In our typical simulation-based code compliance system (e.g. the International Energy Conservation Code or ASHRAE Standard 90.1), we don't know (nor have to justify to a code official) that what we built performs as expected. Having to demonstrate actual performance creates a virtuous cycle of high-performance, high-durability design and specification decisions, verified high-quality installation, and managed building operations, with a reduced emphasis on upfront cost.
LL97 is intended to create a "carbon cap and trade" economy for the city, and is a first for a jurisdiction in the U.S. Building owners will be fined based on the extent to which their building exceeds the target emissions (caps) normalized by the building floor area for their building type. Urban Green predicts that 20% of the current building stock will not meet the 2024 carbon emissions limits, and by the time the limits are ratcheted up in 2030, only 25% of existing buildings will meet the targets...to continue reading click here.
(the full blog, as well as previous posts, are hosted on usglassmag.com)