Heat recovery from corrosive biogas combustion in combined heat and power plants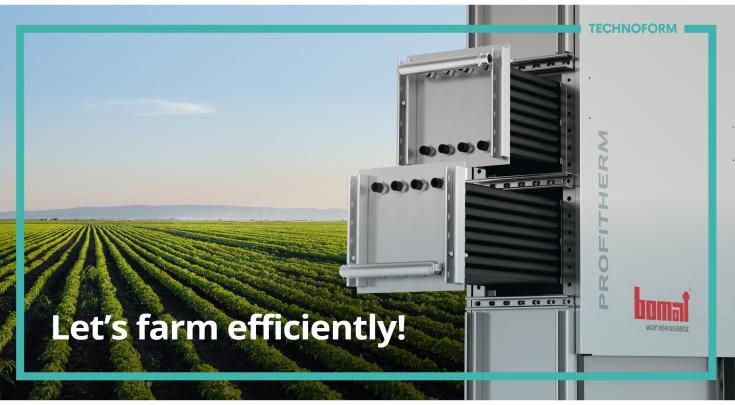 Biogas heat transfer solutions
Biogas heat transfer solutions
Biogas combustion at up to 460°C
More than 30 solutions successfully in use
Heat recovery for district heating
No fouling by aggressive media
SO2 contamination : 2 – 3 ppm
Replacement of impregnated graphite tubes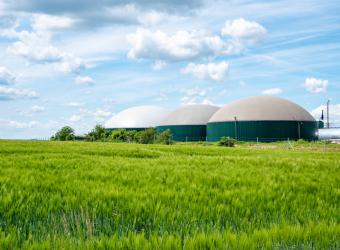 Utilizing the raw biogas
Biogas is an energetic gas mixture that is produced during the natural decomposition of organic materials in the absence of air. This decomposition process is used in biogas plants to generate biogas from biomass-containing residual materials, farm manure or unused plant parts.
In addition to electricity generation, biogas is also used to generate heat. The heat is generated by utilizing the raw biogas in combined heat and power (CHP) plants. The thermal efficiency of CHP plants is generally between 34 and 55 %. By utilizing the CHP waste heat, the overall efficiency can be increased to up to 90 %.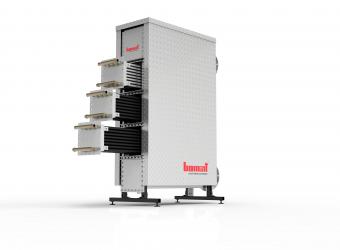 High heat recovery performance
Our customer and partner BOMAT Heiztechnik GmbH has currently installed more than 30 Profitherm Modular exhaust gas heat exchangers at approx. 20 biogas plants. This heat exchanger is characterized by simple cleaning possibilities by means of slide-in registers.
Together with heat transfer surfaces produced by Technoform, the exhaust gas heat exchangers achieve a high heat recovery performance. Heat recovery occurs below the acid and water dew point due to the acid and corrosion resistant heat transfer surfaces. This heat energy can be used to heat process water and rooms or to feed into the local or district heating network.