Navigating 2021 - January blog post
Twinsburg, Ohio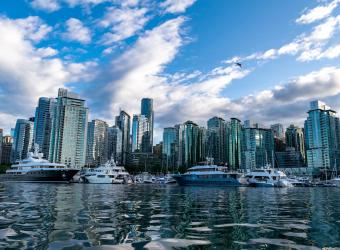 Blog by Helen Sanders, Ph.d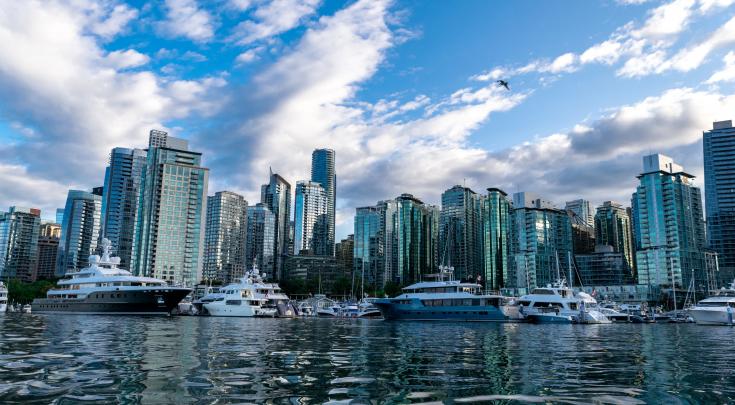 The City of Vancouver has enacted forward-thinking carbon reduction policies to drive to net zero carbon. Photo by Himanshu Chanan on Unsplash.
It's the first week of the year, so typically we get out our crystal ball to predict the trends of the upcoming year. Nobody could have predicted the mayhem of last year, but I am going to take a shot at summarizing the potential dynamics at play as we navigate through 2021.
Lagging Impact on Construction Activity
While the immediate impacts of COVID-19, such as working from home, mask wearing and social distancing, are likely to be with us until at least mid-year, there are also lagging issues in construction related to the pandemic that we have yet to experience.
As of November, the Architectural Billings Index has been below 50 since March 2020, dipping to around 30 in April. It is now stabilized at around 46, which still means that billings are reducing month over month, albeit not as much as earlier in the year. This robust leading indicator portends a reduction in construction activity nine to 12 months later, i.e., starting in the second quarter of 2021.
The good news is that new project enquiries and design contracts seem to be on the rise, but the bottom line is that we should expect a significant reduction in commercial construction activity in 2021, just based on reduced architectural design activity in 2020.
Segment-Specific Concerns
Some segments will be hit harder than others. For example, hospitality and retail-based projects understandably will be down, but warehouse construction will likely be strong given the online merchandizing growth. ITR Economics predicts 6.5% growth in warehousing in 2021, building on 17.7% growth in 2020, but a reduction of -14.6% in multi-tenant retail in 2021 with a recovery in 2022.
Also, with colleges feeling the pinch from reduced enrollment and room and board fees, construction spending in the higher education segment, may also take a hit. ITR Economics predicts a -7.8% reduction in education construction this year.
The work from home (WFH) trend will likely continue in some form post pandemic, reducing the need for office space...to continue reading click here.
(the full blog, as well as previous posts, are hosted on usglassmag.com)