Sealed units that helped seal the deal: Integral blinds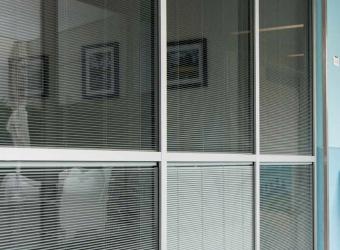 The challenge:
Combining functionality with aesthetic looks is not an easy task when it comes to insulating windows and facades. For a new two-storey Acute Mental Health Inpatient Unit within the Belfast City Hospital estate, our British partner Morley Glass & Glazing was approached to find a special solution for sealed units with integral blinds that would match both requirements.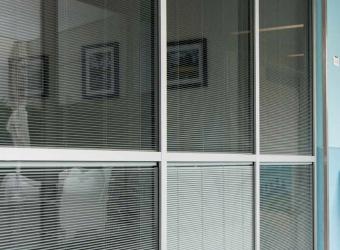 The solution:
Morley supplied the hospital with its SL20 MB system equipped with Technoforms warm edge spacers. It uses motorized blinds that were specially developed with two operating mechanisms – one for the patients to control inside their room, and a key operated override system for nurses to operate from the corridor. The electric brush-less motor quietly raises, lowers and tilts the integral blinds safely, smoothly and with precision.
The result:
The double-glazed sealed units with integral blinds provided by Morley Glass & Glazing were not only far more appealing, but saved the hospital thousands of pounds due to a cost-efficient construction that outmatched other systems. Thus, Technoform helped Morley win a contract with Belfast City Hospital.
Morley Glass & Glazing Ltd.
Once we'd shown the architect our sealed units with Technoform Spacers, he was convinced that they looked far more appealing than other systems he'd seen on the market – and this decision saved around £150 per unit.