Heat transfer solutions for corrosive environments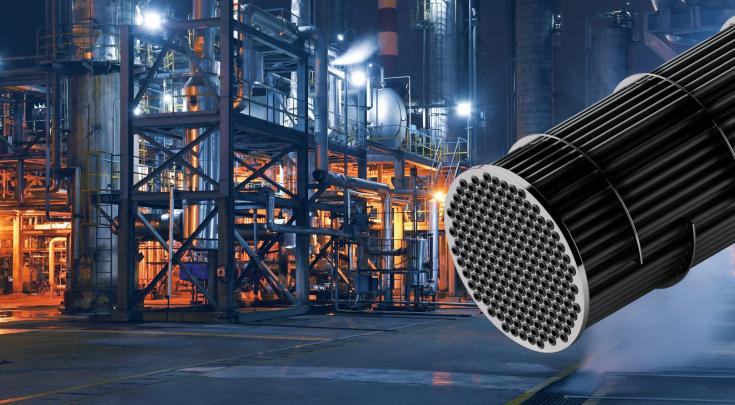 A variety of industrial processes involve the handling and processing of corrosive medias. Depending on process requirements, heat exchangers are used to either heat, cool, evaporate or condense substances. These extreme conditions strongly limit the choice of applicable heat transfer materials.
Our Graphite Compound heat transfer surfaces are ideally suited for such applications. They combine excellent corrosion resistance, heat conductivity, and design flexibility while reducing investment. Applications with fouling issues can benefit from the extremely smooth heat transfer surfaces enabled by our high-end extrusion process.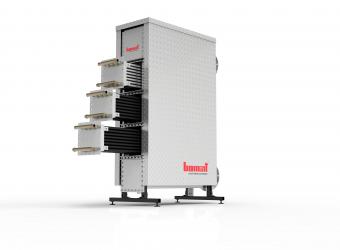 References
Heat recovery from corrosive biogas combustion in combined heat and power (CHP) plants
BOMAT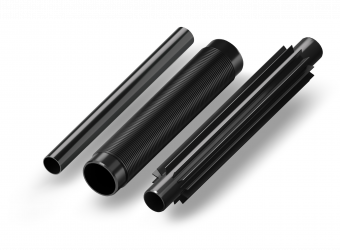 Product portfolio
We offer a wide range of standardized heat transfer surfaces. Find more information about finishing options and quality standards.
Product portfolio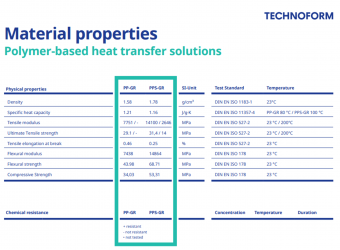 Material data sheet
Our material data sheet provides a good overview of general specifications of our products such as physical properties, chemical resistance and recommended design parameters. If you are missing something, please feel free to contact us!
Material data sheet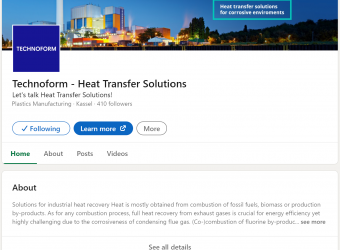 LinkedIn
Always stay up to date. On LinkedIn you will find everything about our latest projects, trade shows, product updates and everything about the Technoform heat transfer soluitons team. Visit us on LinkedIn and get in touch with us interactively.
Visit
Efficient heat recovery from flue gas