Air Preheater retrofit for food industry South Korea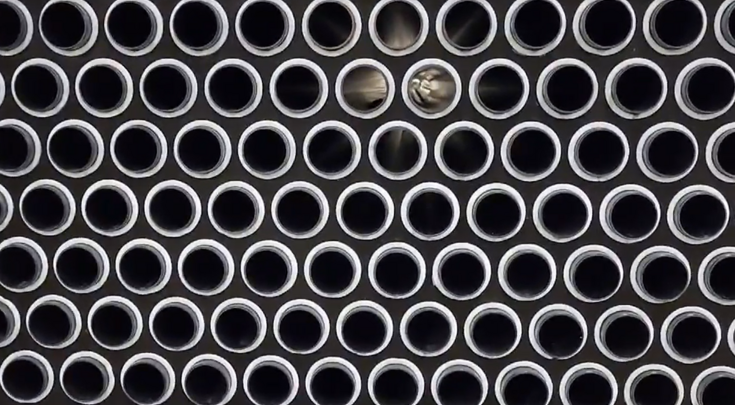 Temperature (°C) 140 - 90
Design pressure (bar g) 0,0
Retrofit of enamelled tubes by PPS-GR
Sulfuric acid [mg/Nm³] 80,5
Heavy hydrofluoric acid concentration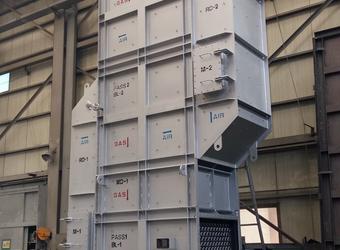 Heat recovery below the acid dew point
Our PPS-GR heat transfer tubes were used for a combustion air preheater in the food industry.
The PPS-GR tubes developed by Technoform feature high thermal conductivity and ensure efficient operation of the system. They are crucial in reducing the flue gas temperature from 140°C to 90°C, a temperature well below the acid dew point. This performance under challenging thermal conditions highlights the strengths of our solution.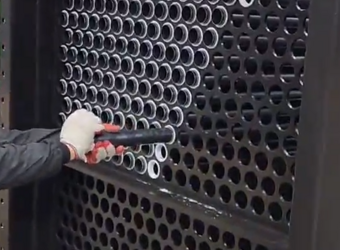 Retrofit with PPS-GR tubes for efficient and reliable operation
Previously, Teflon and enamelled steel tubes in the cold section of the heat exchanger led to corrosion and failures due to aggressive acids. With our corrosion-resistant PPS-GR tubes, the 1 MW heat recovery system developed by Shinhan Apex has been running trouble-free and efficiently converting excess energy since April 2023.
While the entire system was carefully built and delivered by Shinhan Apex, our supply of the PPS-GR tubes was critical in improving the durability and efficiency of the entire operation. This project is a demonstration of the significant benefits of Technoform's PPS-GR tubes in conditions that require high thermal conductivity and corrosion resistance.
The system, which recovers 1 MW of heat to preheat combustion air, has been operating smoothly since April 2023 and converts waste energy into a valuable resource