Big doors, big problems: Considerations for designing large doors
Portland, Oregon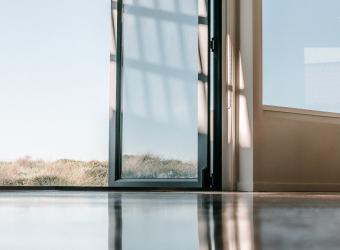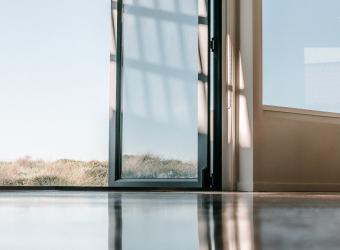 By Stephen Aki
Big doors seem all the rage these days, with large residential doors offering a unique and often spectacular focal point to a home. However, with big doors, come big design problems. Here, I address several questions about big doors. 
Why worry about air? 
The first major problem comes with large cavities, which are needed to accommodate hardware, locking mechanisms and handles. These large cavities are typically open to allow for easy manufacturing, but are prime areas for convection to occur. A lesson I learned along the way is that air is your best insulator until it isn't.
How does air affect energy performance?
Well, the cavities discussed above can create large air gaps, where the air acts like microcells. As the door experiences ethermal cycling, these microcells start to create convection cells. This movement of air acts as a thermal short circuit – essentially cancelling out any efforts to improve thermal performance. And the larger the pocket, the faster the air can spin, transferring more and more energy out of the door system...to continue reading click here.