Part 1: Seeing the forest from the trees: Reducing EPD myopia - Nov blog post
Twinsburg, Ohio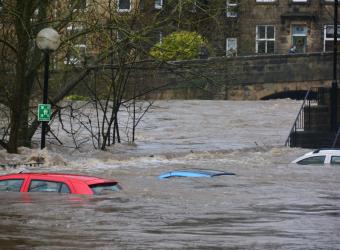 Blog by Helen Sanders and Alexandra Blakeslee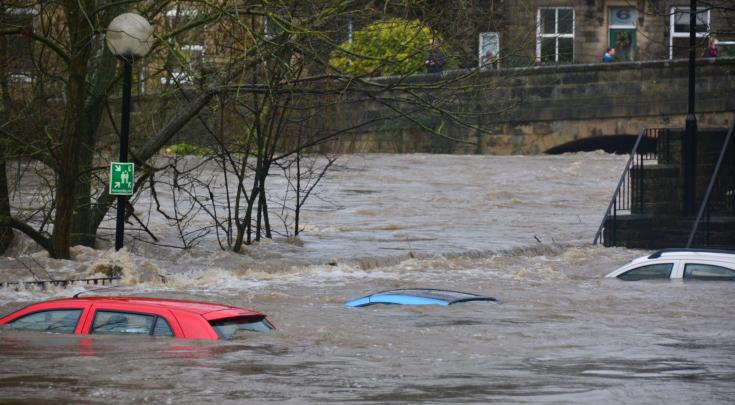 Disasters such as this will become more frequent if we do not control global temperature rise. Photo: Chris Gallagher on Unsplash
"The Future We Choose" co-written by Christiana Figueres, former executive secretary of the United Nations Framework Convention on Climate Change, gives a sobering view of what the world will look like in 2050 if we don't cut carbon emissions in half. Buildings have a significant role to play in reducing carbon emissions, yet design decisions to reduce their carbon footprint are complex and fraught with unintended consequences. Misuse of environmental product declarations (EPDs) and pursuing incremental operational energy performance over service life and other embodied carbon factors, are just two related to the building envelope. 
This month and next, I am joined by my colleague Alexandra Blakeslee in a dive back into this important topic. This month we explore a hierarchy of decisions for minimizing embodied carbon that can help focus design choices on the highest impact. Next month we will focus on how to approach design decisions for glass and glazing, and especially how to use (or not) environmental product declarations (EPDs).
As Mic Patterson founder of the Façade Tectonics Institute asserted in a recent conversation "the design community wants easy answers for how to reduce embodied carbon, but there just aren't any – its complex". It is imperative that our industry has a clear understanding of embodied and operational carbon and a well-defined strategy to delivering the biggest, longest lasting impact in the shortest time. 
What is the challenge?
First, let us go back to the big picture. In Figueres' 2050 without action on emissions, we won't be able to go outdoors without a mask, not because of a pandemic, but because of poor air-quality. Large areas of the planet are uninhabitable, infrastructure in coastal cities has been destroyed and weather disasters and diseases are overlapping and commonplace. And there's more. The picture painted of the view out of our windows is grim...to continue reading click here.
(the full blog, as well as previous posts, are hosted on usglassmag.com)