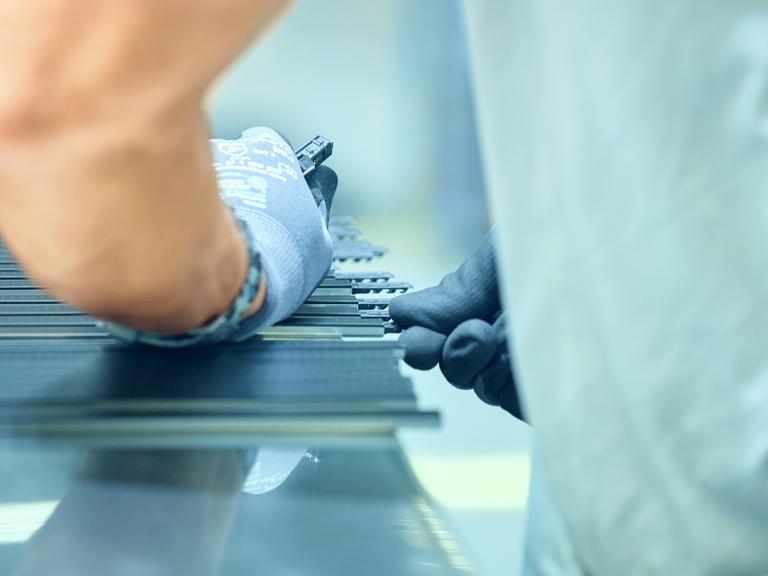 Edge bond solutions –
focusing on the next level of excellence
Importance of a good edge bond
A well-designed and carefully manufactured edge bond determines the durability and service life of an insulating glass unit (IGU). Only when the individual components such as spacers, sealants, desiccants, connectors, and glass interplay perfectly, can we achieve optimal performance.
 
At Technoform, we create high-performance edge bond systems, including components which are optimized for use with our spacers. The result: higher IGU durability and optimized service life – an advantage for insulating glass fabricators, window manufacturers and end-users alike, who can rely on sustainable solutions of excellent quality.
Aluminum vs Warm edge spacer
Traditionally, aluminium spacers are commonly used in IGU. Although it has good mechanical properties, aluminium is a good conductor of heat, resulting in heat gain through the edge of glass.
 
To tackle this issue, warm edge spacers made from low-conductivity materials were introduced as a higher-performance alternative to traditional aluminium spacers.
So, what are the benefits of using our warm edge spacers?
Warm edge spacers are a valuable addition to any building design, providing designers with the ability to create energy efficient, aesthetic and comfortable buildings.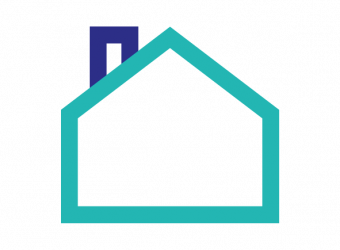 Energy savings for your building
Today, building developers are met with rising energy costs coupled with the impacts of climate change. As such, ever more focus in placed on making our buildings greener and more energy efficient.

Technoform warm edge spacer ensures good thermal insulation at the edge of glass, allowing for building energy reduction. More importantly, it is also a key passive design strategy, which allows for energy savings to be reaped over the entire lifespan of the façade.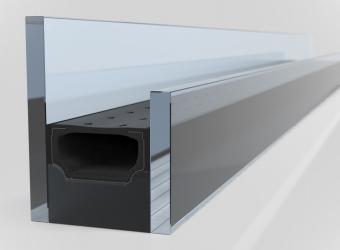 Seamless aesthetics for your facades
Unlike traditional aluminium spacers with shiny and reflective surfaces, Technoform warm edge spacers have a matte surface, allowing for a seamless look at the edge of the glazing to achieve your design requirements.

We also have a wide colour selection. With standard colours like black, white, grey and brown to a range of unique colours like blue and champagne, we can help you achieve the best design for every window construction.
I'd like to request for samples!

Similar to RAL 9005

Similar to RAL 9016

Similar to RAL 8016

Similar to RAL 8003

Similar to RAL 7040

Similar to RAL 7035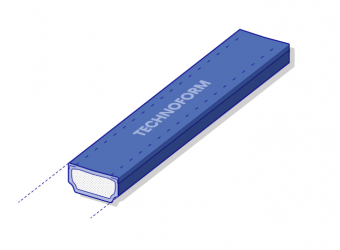 Individualizing your brand
We offer custom laser marking to include your logo or any other additional information, which will support you in your company's branding.

If custom laser marking is not required, our warm edge spacers will be laser marked at regular intervals with Technoform, the order number and the Technoform article number. The correct manufacturer, extrusion location and product information can be easily verified, ensuring ease of identification, traceability and quality assurance.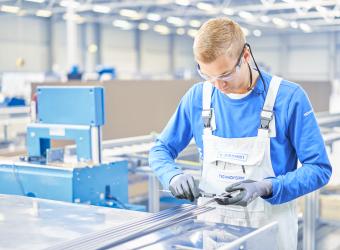 Outstanding quality as a result of our high-precision extrusion expertise
Insulating glass tolerances, gas tightness, and secure installation are particularly critical issues as they have a significant influence on the quality and durability of window, door, and facade systems.

Our innovative production process enables the lowest possible product tolerances for accuracy in window, door, and facade systems. We can guarantee the high quality of the edge bond.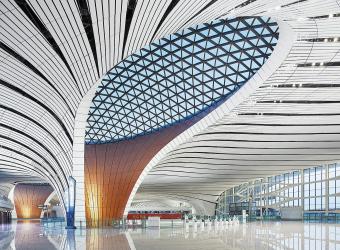 Flexibility of use
Technoform warm edge spacers can be used across the full range of fabrication processes such as bending and cut and corner. Each of these spacers have specific features that increase productivity for IGU manufacturers while maintaining the thermal performance and durability we are known for.
For example, some of our spacers are made with more rigidity in mind, making it easier to process and handle large size spacer frame. We also have spacers designed with more flexibility, which makes it a go-to for radius shaped IGUs, such as arch-tops and circular shapes, and for bent/curved IGU.
Equipped for every challenge
Technoform warm edge spacer was designed to meet the numerous requirements which apply to the modern glass edge seal. It is available in a range of options, specially matched to the intended applications.

While some of the details of the designs may differ from each other, they all provide low thermal conductivity values, high productivity, high process reliability and high-quality appearance.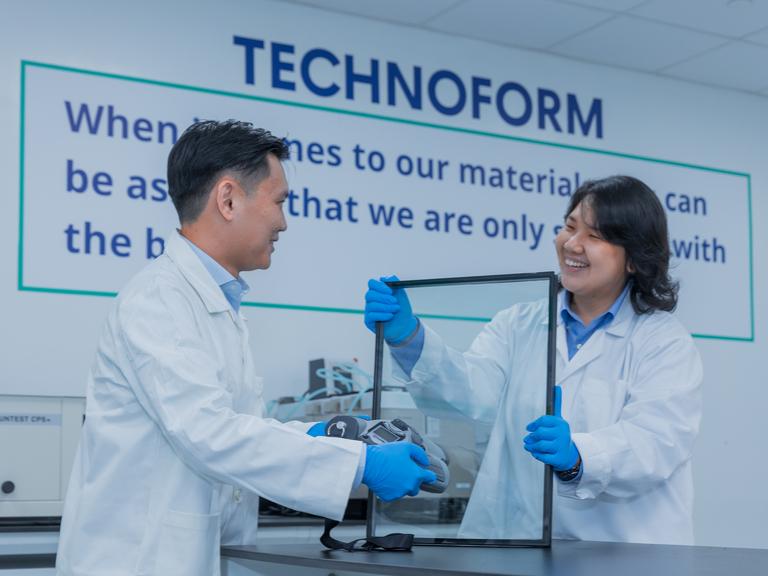 Stringent testing to ensure the highest quality
We have always been dedicated to testing our products to the core.
Quality is key for us
We have always been dedicated to testing our products to the core, providing various checking and testing procedures to guarantee a product of highest quality - always. Globally, we adhere to the most stringent standards, ensuring consistent quality in all our products. This is critical in ensuring the durability of the IGU, ensuring that it is able to serve the intended design use and lifespan.
 
Our plants worldwide are also ISO 9001 certified. Thanks to the standardization of the processes, our products can be made in any of our production plants with no variation in quality. We offer up to a 10 year warranty for our warm edge spacer solution. Please contact your local sales office for more information regarding the warranty available in your area.
Contact your local sales office for the warranty document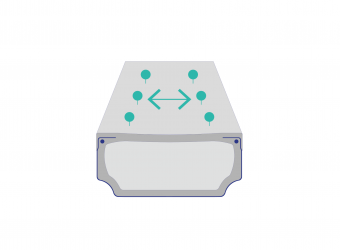 Fogging Test
Reference standard: EN ISO 1279
Our product performance: No fogging observed
Significance: The fogging test started out when the automotive industry begun to use more plastics in the construction of their internal components. As the car is constantly exposed to sunlight, poor quality plastics can cause emission of Volatile Organic Compounds (VOCs), which can cause contamination to the windscreen. However, for IGUs, any contamination to the inner surface of the glass surfaces facing the cavity cannot be clean as it is sealed in. Furthermore, low-e coated surfaces commonly use in the industry are more susceptible to fogging damage.
Hence, it is important that there is no emission of VOCs from our warm edge spacer. The fogging test is conducted with our warm edge spacer installed into a test IGU to evaluate off-gassing performance when exposed to an elevated temperature.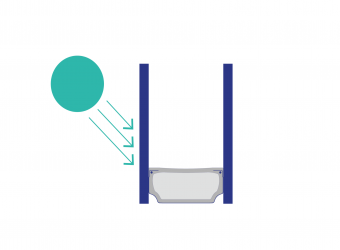 UV Resistance
Reference standard: EN ISO 4892-2 
Our product performance: No significant color change after 4000 h
Significance: In the application of IGU on building envelopes, there will be constant exposure to sunlight. When exposed to sunlight and in particular, UV lights, it will cause degradation to plastic compounds. 

We conduct testing to ensure minimal color degradation even after long term exposure to sunlight, such that overall aesthetics of the insulating glass will not be affected. With reference to the EN4892 test standard, we set our internal test requirement to expose our spacer to direct UV light for 4000hours, which is equivalent to 10 years of sunlight exposure.
​​​​​​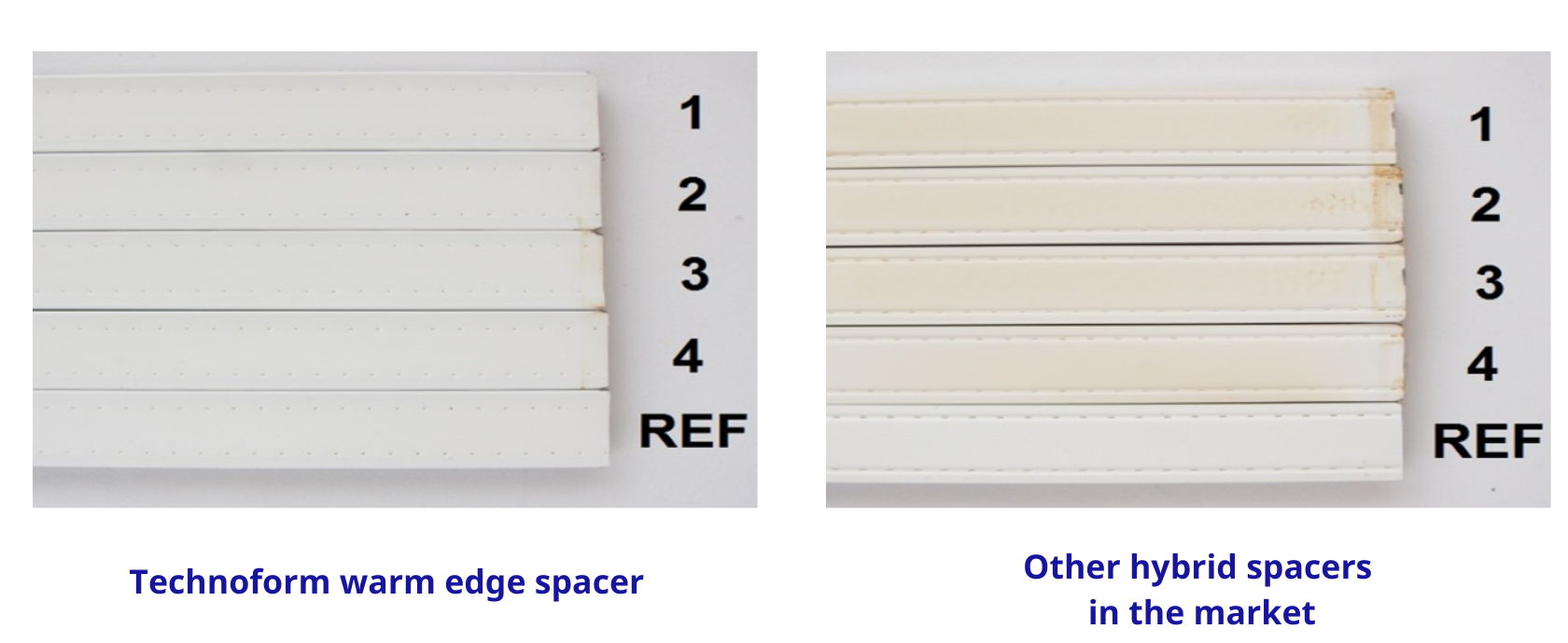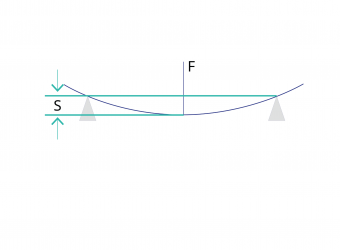 Mechanical Performance (3 point bending test)
Reference standard: EN ISO 178 
Our product performance: Rp0.2 ≥ 40N mm² reference
Significance: Warm edge spacers play a role in maintaining the structural stability of the IGU. A warm edge spacer with good mechanical performance will provide consistent support and maintain the shape of the IGU, helping to prevent it from bowing or warping over time.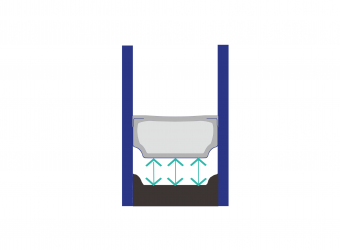 Adhesion Test
Reference standard: EN ISO 1279
Our product performance: Auto Clave Min. 100N
Significance: By ensuring good adhesion between the warm edge spacer and sealant, it ensures minimize gas leakage (Argon & Krypton) as well as moisture penetration, which may lead possible condensation within the glass. This will increase the durability and performance of the insulating glass.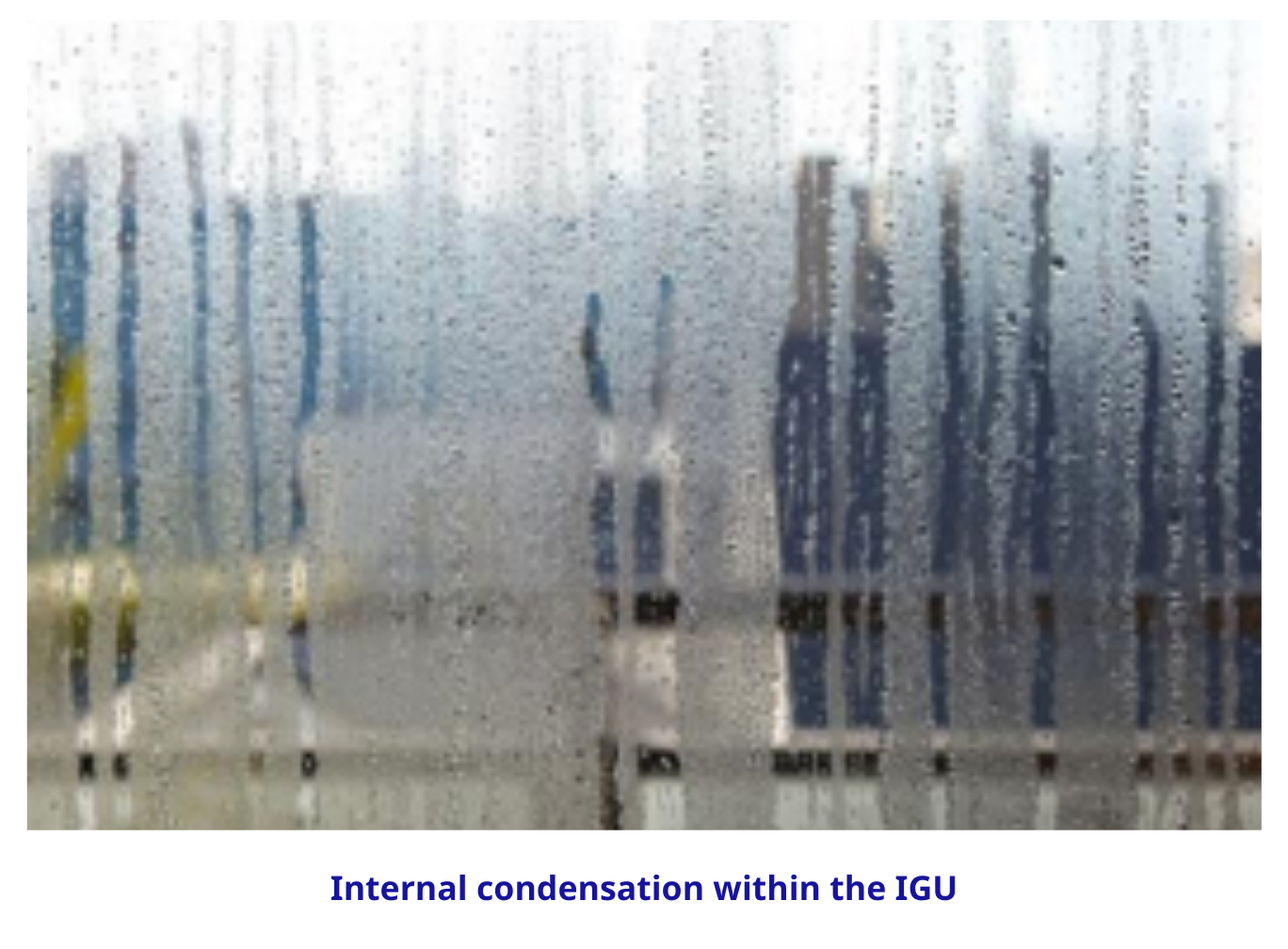 I want to use warm edge spacers in my window and facade systems
Consider the use of warm edge spacers in your window and facade systems to improve energy performance and enhance the overall design.

Get in touch with our team to find out more.
Let's schedule a discussion!