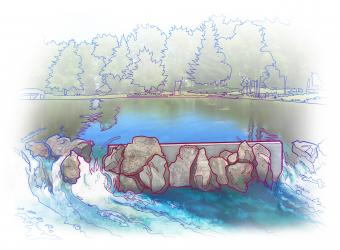 Spec the edge
Why the edge matters:
If a dam does not span the entire width of a stream, the water simply flows around the structure­—heat works much the same way. To optimize facade performance...specify the edge.
Spec the edge story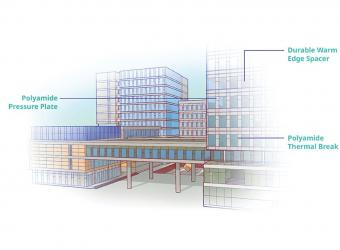 Take a good look...this is the edge.
High performance begins on the edge. The window frame and edge of glass are critical to creating a high performance window system and is fundamental to its overall performance. Regardless of what is done with the number of panes, coatings and gases, if the frame and edge of glass are not well-insulated, heat and cold will find a way through.
Incorporating our hybrid plastic spacer between the glass panes improves the thermal performance without sacrificing durability or design performance of the unit. 

For durable warm edge spacer solutions, click here.
We're a world leader in the field of high-precision polyamide based insulation profiles for aluminum windows, doors, and facades. 

For polyamide insulating profile solutions, click here.
We're passionate...and prolific
We aren't just smart, we're experts in the field of thermal zone technology.  You can read our ever expanding updates on our Technoform World page.
Check out some of our latest contributions below:
Thought provoking articles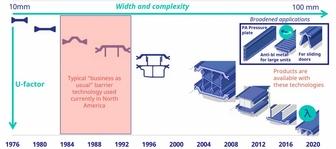 Implementing innovation: under-utilized products can help meet high demands for increased thermal performance
Deliver a high performance envelope