Streamlined industrial process for windows, doors and facades
Small improvements for big impact
On the production line, small changes to processes can make all the difference. Removing steps and reducing effort might seem like small considerations in the grand scheme of things, but they can have a big impact.
Protecting and coating profiles is difficult during production, and many processing additions require extra steps that can cost time and money. To help you overcome these, we developed solutions that ensure that our profiles maintain a high surface quality, accept paint evenly and easily, and don't lose their intended visual appearance in the construction process. Small, innovative solutions that streamline your processing flow and help you to get the job done.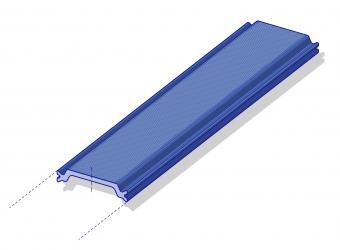 Sandblasting
Visual appearance is a key part of the final result in a building. Components are often powder-coated, which works well, but can present problems with the evenness of adhesion of the powder. We can sandblast our profiles, roughening the surface and ensuring an even coating, meaning a lower rejection rate in production.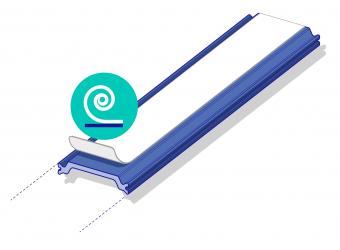 Adhesive film
Maintaining the visual appearance of a smoothly produced profile presents a different aesthetic challenge. Supplying profiles with an adhesive film already applied protects them during the coating process, and means they staying looking as smooth and high-quality as they did when they left the plant.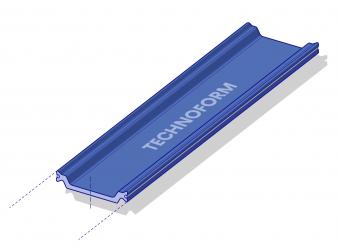 Lasermarking
Sometimes its little touches that add quality and functionality to a product. By having your profiles lasermarked, you can increase your brand visibility, adding value to your products, or simply make them easier to trace for improved logistics and quality control.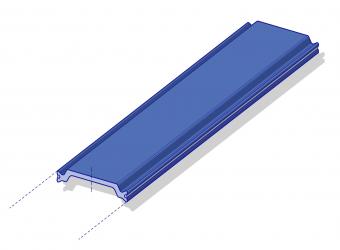 Glue wire
If you need to add extra steps to your production process, we know that this can be a drain on time and money. Adding glue wire to a profile reduces the loss of shear strength due to powder coating, and we can pre-install it for you, meaning no extra processes or added headaches on your end.
Materials for streamlined industrial processing
Other solutions for windows, doors and facades